Leicester Fire Department Leicester, MA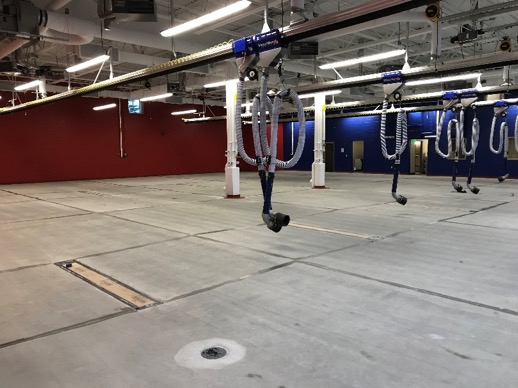 Preparation
A pair of 10" shotblasters and an edge grinder helped increase the concrete surface profile to allow proper adhesion of the system.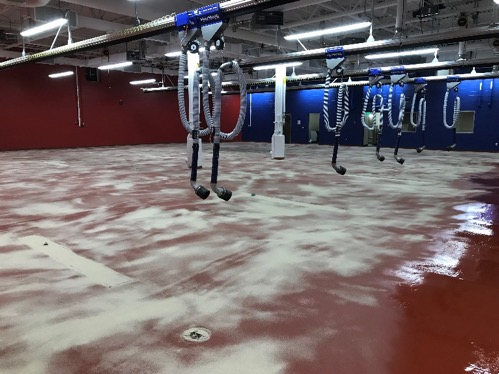 First Coat
Self-leveling red Poly-Crete SL (urethane mortar) was applied with a flintshot broadcast.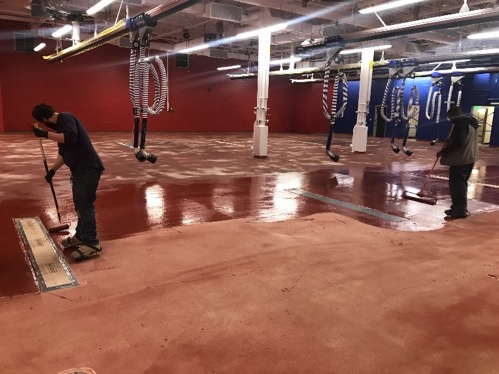 Second Coat
Pigmented Dur-A-Glaze #4 was applied and a second flintshot broadcast was thrown for added strength and durability.
Finished Floor
A red grout coat was installed over the flintshot to encapsulate the sand.  An Armor Top (urethane) was applied giving the floor protection against UV rays, chemicals and wear indicative of a high traffic area.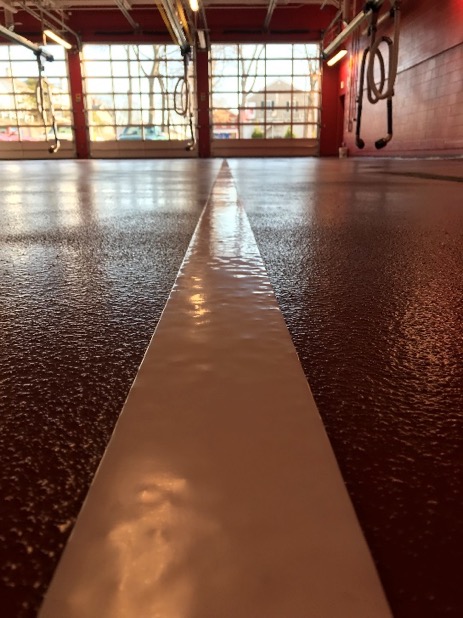 Mighty Lines
Floor Tape in white was installed a week later to visually assist with backing equipment into the bays.
Contractor: Builder Systems Inc.
Client: Leicester Fire Department
Business Type: Government/ Municipalities – Fire and EMS Headquarters
Solution: Dur-a-Flex Hybri-Flex EB system Leicester Fire Department contacted us towards the end of 2017 looking for a durable floor for their new apparatus bay.  The Chief and others from the town met Dan at the Stow Fire Academy, where the Hybri-Flex EB system had previously been installed by Northeast Flooring.  The high moisture tolerance and thicker, self-priming and self-leveling floor system was a great option for the newly poured concrete floor in the Leicester Fire and EMS apparatus bay.  On top of the systems high moisture tolerance, it is also both impact and slip resistant which are not only desired but imperative for the happenings at the station.  We also installed Mighty Lines Floor Tape in white to help provide a visual separation of the bays and provide guidance when parking the different vehicles inside